The lives of a Christian rebel soldier, a rebel's wife, and a Muslim doctor intertwine in a true story of violence and redemption. (trailer above)
The Challenge
The Central African Republic (CAR) has suffered from decades of authoritarian rule and underdevelopment that have incentivized the formation of dozens of armed groups, many of whom recruit along religious or ethnic identities, perpetuating continuous cycles of violence. The region's history of marginalization by the central government, combined with the proliferation of armed groups in the region and layers of unaddressed trauma from historic violent conflict, has laid the groundwork for sectarian tensions in the area to devolve into violence and mass atrocities.
The Innovation
Recognizing this reality of CAR's history and present circumstances, peacebuilding challenges go beyond the illusion of return to a "peaceful past", but rather towards a vision where CAR's citizens at a local level are supported to move forward into a future marked by social cohesion and resilience.
Novo received a grant from Search for Common Ground to create a film and a curriculum for Mobile Cinema screenings across CAR that could challenge harmful ideologies towards the marginalized Muslim community, and create inroads for interreligious dialogue.
The Process
Novo gathered true stories of social cohesion and in partnership with Central African storytellers, chose the story of Julius and Ismael to adapt for the screen. A scriptwriting process ensued, casting in Bangui, and full fledged narrative production. We had an incredible team of Central Africans and Americans working together to make this story come to life. The title was chosen by Bachir So, who plays the main character. In Sangho, it means, "All Are Human."
Zo Kwe Zo explores the hyper-present ties that bind two men across time and space, even in the midst of civil war. Enemies by indiscriminate circumstance and religious choice, they are caught in a revolving spiral of violence. The mystery of human forgiveness is laid bare between Julius and Ismael as they realize their liberation is interconnected, despite what makes them different.
In March, 2013, the Seleka rebels advanced on the capital of Central African Republic, devolving the country into a bloody civil war. When Julius's family is killed by the Muslim Seleka rebels, he joins the anti-balaka rebel group to fight back. When Julius comes face to face with the cost of his revenge, he has to decide what to do with the truth.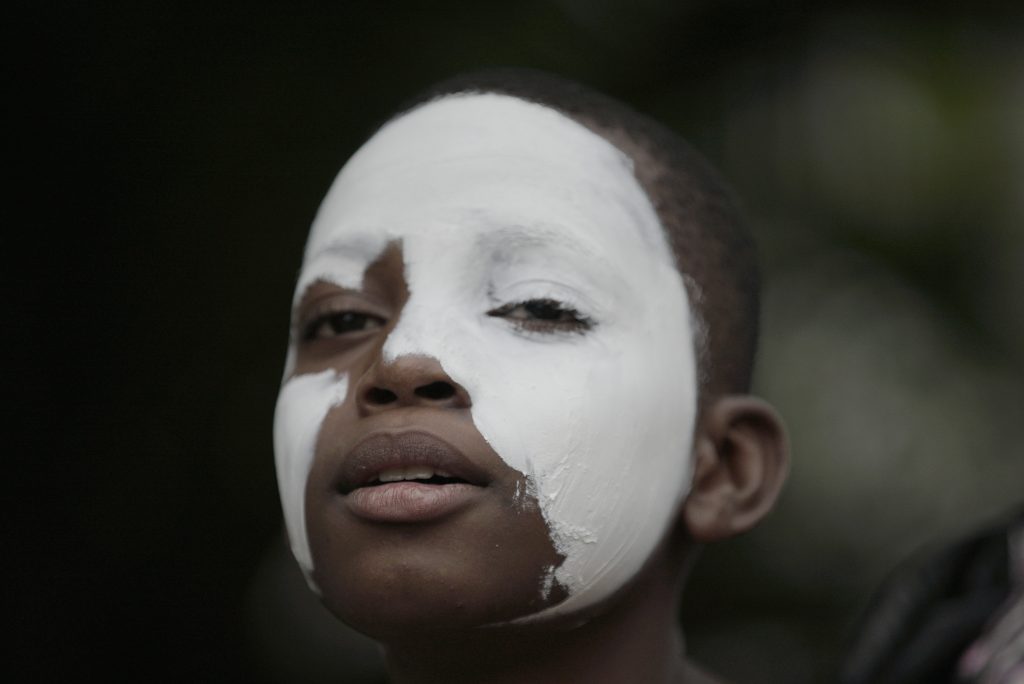 The Outcome
Zo Kwe Zo screenings are part of a USAID-funded Search for Common Ground program throughout CAR.
Our house was burned down by the rebels and now we are forced to live in an IDP camp. Since that day I have never even greeted a Muslim even though we are often in class together. But what happened between Julius and Ismael touched me and I think that I must come close to our Muslim brothers.
– FATIMA, BANGUI CAR
14,000+
Audience members in CAR
38
International cast and crew
I normally can't sleep because of the memories of war. It's become a trauma and affected my life. But after seeing the film, I can grasp the power of forgiveness, and how it can liberate us from these memories.
– FLEURISTE, BANGUI CAR