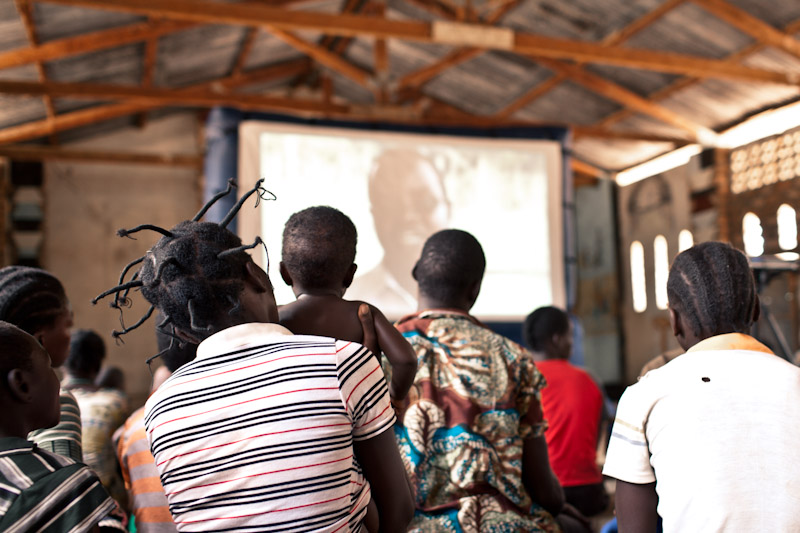 23 Apr

Reintegrating Formerly Abducted Children

Our local partner, SAIPED (Solidarity and Integral Assistance to Destitute People) has just finished the expansion of the Mobile Cinema Reintegration program to over 12 communities throughout northeastern Democratic Republic of Congo. The 8-session program is a community-based approach designed to help formerly abducted children by the LRA come home.

At the end of the program in each community, a community gift, decided between SAIPED and the community was presented. So far, there are multiple small pharmacies now in operation, to provide needed medicine and generate a revenue, and brick machines for communities to re-build the structures destroyed by the LRA.

We are extremely proud of the SAIPED Mobile Cinema facilitation team that braved destroyed roads, the rainy season and other unforeseeable delays in order to bring the intervention to the communities they deemed were most in need.

Preliminary data analysis shows an incredible 60% reduction in trauma and psychological distress symptoms. This means children are reporting being sad less, isolating themselves less, and are being accepted by their peers.

Over 3,000 children in NE DRC have now been through the intervention. And counting.